business
Monthly Market Update- February 2021
February 01, 2021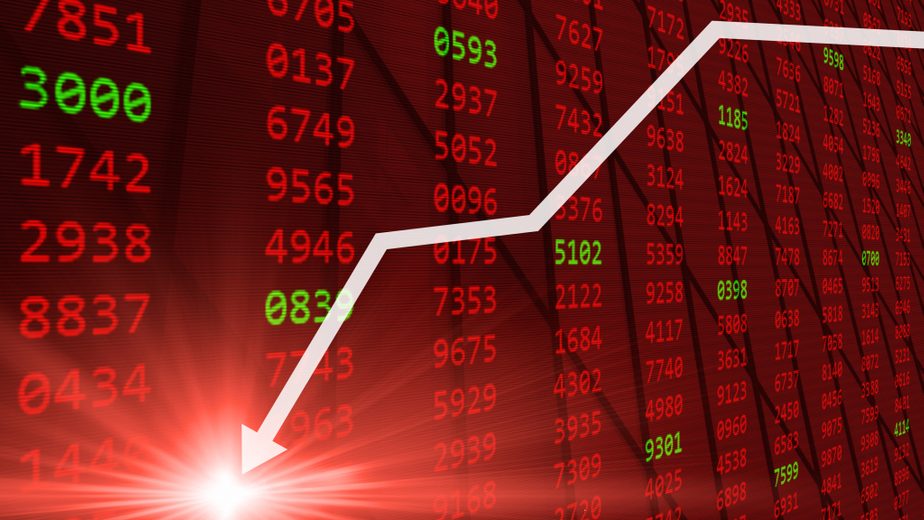 January certainly closed on an eventful note, with Gamestop's shocking stock surge. How will this impact investing in February and beyond? What's the latest on the vaccine front? We share all of this and more in our latest Monthly Market Update.
I have been writing this Monthly Market Update for more than 25 years, spanning three separate ports of professional call. For the first time, at least as far as I can recall, I can state that in terms of aggregate portfolio value nothing happened at all in January. A fully diversified equity portfolio moved less than 0.1%. Strength in U.S. Small Cap and Emerging Markets stocks were offset by modest weakness in U.S. Large Cap and Developed International. However, there was quite a lot more going on than met the very superficial eye and I'll dive into several areas of interest below.
January's eventful final week
It should be noted that going into the final week, the bulls definitely held the upper hand.
But the hullabaloo surrounding what this weekend's Barron's Magazine calls the Squeeze Play - in which what some might call 'a madding throng' of small investors played David to many of Wall Street's high-octane Goliaths – took the wind out of the bullish sails. I will spare you the 'gory details' but suffice to say that when maximum pressure is exerted on maximally-leveraged positions, those positions are not all that has to give.
In this latest iteration of 'Wall Street Meets a Margin Call', as in every other before it, those affected must eliminate the leverage, either by
1) 'buying back in' the shares previously sold short,
2) depositing new cash, or
3) selling other stocks to raise cash.
The first was a functional impossibility. The same for the second, since these high-octane-ers were already leveraged to the hilt. So that left the third which touched every corner of the global stock markets. A quick 3.5% was shaved off equity portfolios in that relative heartbeat of the final week of the month.
What kind of impact will this have on corporate performance?
But then let me say that, in my considered opinion, this is purely a 'market-structural' situation. This has nothing, nada, zip-zero-zilch to do with anything economically fundamental, and aside from those companies whose stocks were/are embroiled in the maelstrom (GameStop, AMC, Bed Bath & Beyond among others), there has been, and I believe will continue to be, zero impact on corporate performance.
In some respects, this reminds me of the fall of 1987 (the Crash of '87 came on Monday, October 19), when the phenomenon of 'portfolio insurance', certainly an innocuous and almost noble-sounding strategy undertaken by the then-high-octane players of the time, succeeded in wreaking havoc to the tune of what became a bear-market interlude in an otherwise near-decade-long ('82-'90) secular bull market.
This occurred during a period when the financial markets were what we would now consider absurdly thin*, meaning that it didn't take much to really move the market averages by double-digit percentages. It burned out within a few months and now barely appears as a blip in a long-term stock market chart. But to those involved at the time, it was career-defining, largely for the worse.
I have no doubt that there will be far more losers than winners among the active participants this time around. Yes, it is a zero-sum game, meaning that the aggregate dollars lost will be equal to those won. But that is on the very macro level which includes all market participants, not just those playing David and Goliath. This is in no way to suggest that 'the game is rigged' against these heavy-duty traders on both sides of the fray. But time after time when 'Wall Street Meets a Margin Call', they collectively lose. The winners are, yes indeed, those of us with patience and discipline and the ability to ride through the momentary dislocations and take advantage of bargains created when the proverbial babies are being thrown out with the bathwater.
What's the latest on the vaccine front?
Meanwhile, back at the ranch, the vaccines-versus-virus battle wages on with vastly more important economic impact. I'm no more of an epidemiologist now than I was a year ago but, of late, the new cases and hospitalizations across all corners seem to be trending down. This may prove short-lived of course as the scientific warnings about variants being more insidious are fully in our consciousness. But every day (however haltingly) that goes by, more and more arms get the good stuff. Calendar 1Q'21 won't likely be remembered as the final inflection point when the critical mass of vaccinations was reached, allowing the economy to more fully re-open. But maybe it'll be 2Q, and if not then, then 3Q. It's a 'Comin.
COVID Relief Stimulus Update
To stay within my western metaphor, there's also a new sheriff in town…and virus-notwithstanding – and in fact virus-inspired – there is a vast amount of additional Covid-relief stimulus already breaking down the doors of our banking system from the last-minute 2020 $900 billion package. Congress is debating the size – it won't be the proffered $1.9 trillion from the incoming Administration – but even half of that is a mind-numbing amount of additional dollars to be made ready, willing and able to generate economic activity, whenever the economy makes itself sufficiently virus-free to really put it to work.
So far the dollars from CARES a year ago and from what I call CARES 2 from late December, plus the potential CARES 3, have been intended, and I believe successfully so, to plug the holes in consumer and small business income statements and balance sheets. But these fiscal policies are very blunt instruments with the unavoidable consequence of putting tremendous economic fuel into reserve, waiting to be spent.
Infrastructure Package on the way?
But as I wrote a month ago, the real, real, real potential stimulus in my opinion lies ahead in the form of a massive infrastructure package, most certainly to be denominated in the trillions (what's that, four commas?) which won't be just hole-plugging. Instead, it almost certainly will re-boot and re-invigorate an economy just chomping at the bit to move away from its tax-cut-based transactional/indulgent orientation into one focused on actual high-productive industry creation, further driven by a Millennial generation that vastly outnumbers my own Baby Boomers, with a darn-large Gen Z right behind it. As also noted last month, the legislative sausage involved in making this won't be pretty. But I'm a believer. And I am a bull.**
Is February generally a weak month?
February has proven to be over the years the third weakest month for stocks on average, trailing only August and September. Plus, the S&P 500's less-than-fractional loss for January has given a negative January-effect ('As Goes January, So Goes the Year) signal. The virus remains the virus and who knows where the Short Squeeze saga will take us over the next few days and perhaps weeks. Though I am an optimist on policy, many are not. So there are ample reasons to be near-term cautious and Skeptics, i.e. those not bullish, abound.
Massive potential in the banking system
But that said, what is not in question is the massive wall of money in the banking system, ready to be used. Combine abundant available liquidity with abundant skepticism and therein lies massive upside potential. Even in the strongest secular bull markets, modest corrections lurk just pseudo-obviously enough to keep the Skeptics skeptical, even as higher and higher prices drive their discomfort, and human nature being what it is, for a long while this makes them even more skeptical. Until they all finally become Converts…and then finally the bull market will be over. I promise you will see this metaphor again and again in these Updates.
Two final notes. First, we at KLR Wealth have begun to see a strong uptick in new business opportunities, more importantly from our colleagues on the Tax/Audit side of our KLR Associates 'Mothership', but also from referrals from our terrific clients. Since we are absolutely in business to do business, please keep those 'cards and letters' coming. We are most grateful for every chance we can get.
Secondly, I am most pleased to announce the latest addition to extended Wray family, our third grandchild. Now well into her second week, she is of course on track to become world-famous at probably everything. Oh, to be young and full of potential…and of course, much loved and adored!
Your comments and questions are most welcome!
*in the early days of my Wall Street career in the early-mid '80s, a 30-million share trading day for all stocks was considered significant. I think GameStop itself did that in about 15 minutes this past Friday. Average daily volume last week exceeded 1.5 billion shares. Active yes, but certainly not 'thin'.
**as I've said to several clients in Zoom meetings recently, on a 1-10 bullish scale, I can't decide whether I'm a 9, or a 12. You get the picture!