business
Monthly Market Update- November 2020
November 05, 2020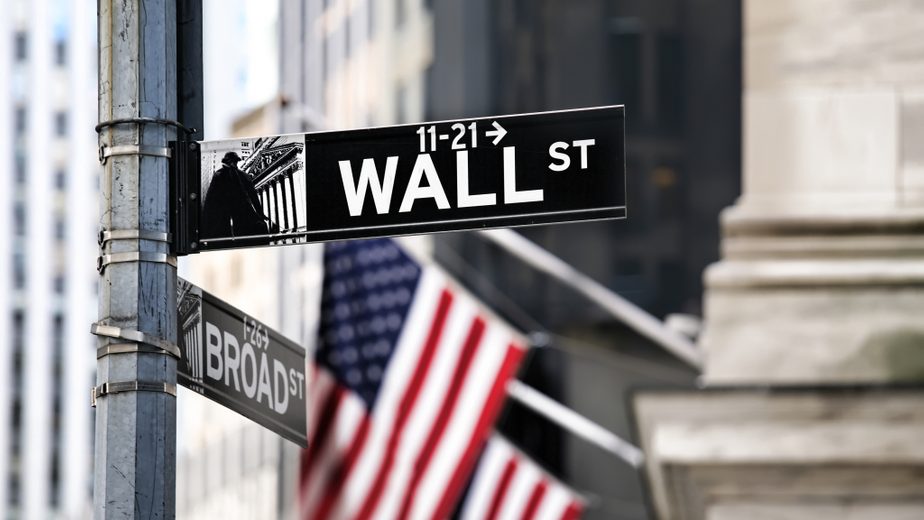 Market moves these past two weeks have been monumental and have been dominated by the political dynamic. Bearing in mind that a lot can change in the coming days and weeks, here is our current perspective, as of mid-morning November 5th.
This goes to release with the race for the White House and the Senate still undecided. Market moves during the past two weeks have been epic and have more than just a political tinge to them. I will try to do them justice in the commentary below.
Stock declines in September spill into October
For the record, October followed September in a classically seasonal negative fashion, especially during a high tension political environment. A fully diversified equity portfolio fell nearly 2%, adding to the 4% drop in September, which fully erased the gains from August. This was despite a very strong first two weeks when stocks rallied nearly 6%, approaching the all-time high previously hit on September 2. Stocks then faded for ten days and then collapsed in the final week. So there were three distinctive phases within October for stocks and each came with its own politically based narrative.
To set the stage, the initial premise for economic potential was that a blue wave would be a relative negative due to likely tax hikes. And the status quo, essentially divided government, would be best for renewed economic expansion once the virus was conquered. But stock prices move on change, either in the facts themselves or, frankly more often, changes in the perception of the future.
Phase one – the initial rally, which if inclusive of the last couple days of September, was close to 8% for the large cap S&P 500. Small caps (the Russell 2000), a very important part of this analysis, out-performed significantly, up roughly 12%. The political narrative for the first time, largely in the wake of the first debate and the Trump Covid diagnosis, switched to a possible Democratic sweep. And this was far from that original premise.
Phase two – October 12-23. Stocks fade on reduced volume, with the S&P down 3% but the Russell down only a fraction. The blue wave story loses its intensity but the polls remain in its favor.
Phase three – October 26-31. A last week collapse, with the S&P and the Russell down 6 full percent to close out the month. As with all contested elections, the race tightened with anecdotal signs of a 2016-like last minute red wave, even though the polls didn't seem to say so.
With the election, still undecided as this Update goes to release, November has taken on a life of its own. More below but first let me explain the 100% reversal in Wall Street's perceptions.
Impact of the two stimulus packages
This is entirely based on the vastly increased prospects for not just one but two major fiscal stimulus packages under full Democratic control. The first would likely come as early as late January (right after January 20) with full Congressional passage of the prior House-passed Heroes Act, which provides more than $2 trillion of direct Covid relief for those on the wrong side of the K-shaped rebound from that mid-May economic trough. This may well happen under continued GOP control of the White House and Senate but perhaps in a more limited way.
But more importantly for Wall Street would be the prospect, perhaps even guarantee, of a massive Infrastructure package that would focus on alternative energy, climate change mitigation and life sciences, in addition to spending on deteriorating bridges, highways and mass transit. In Wall Street's view, since these programs are committed to investment rather than consumption, they would provide far more sustainable and powerful long term economic growth, even despite the tax hikes on high income individuals and corporations that would inevitably follow. There's no question this would take months and months to fully flesh out and then finally pass into law. But Wall Street would have little doubt that it will occur, eventually.
This movie played before
Wall Street is very fond of prior comparatives. Under the full GOP control established in November, 2016, there was an absolute certainty of a massive tax cut, which was finally enacted in late December, 2017, bringing with it an abundant new flood of money and accompanying economic activity...and it all came to pass. Over time, in my opinion, it became quite apparent that such activity would become purely transactional and therefore would have a limited shelf life, requiring an eventual re-boot. Now that has come to pass too. But in 2017 and early 2018, such a concern was on nobody's radar screen and it looked only like green, green grass ahead...and stocks melted up for 15 full months.
So let's get back to November
Post Halloween, the markets fully returned to the blue wave scenario, roaring upwards on Monday and Tuesday, with the Russell leading the way. Why does the Russell matter – because small caps are (correctly) regarded as having far more of an economic story to tell since their business models are significantly more affected by the economic cycle. Bank stocks in particular soared.
Yesterday, November 4 – oops, the blue wave did not materialize and it even appeared likely well into the afternoon that the White House would remain GOP, never mind the Senate. That may still happen of course. Stocks still rose strongly but this time it was the mega-cap techs and huge health care names that did all the work, at least in part on the revised supposition that they would face no major corporate tax overhaul. Quite predictably, the Russell was unchanged.
Today, November 5. Stocks are up strongly in early trading with all stocks, including the Russell, participating. Though VP Biden seems to have the upper hand, Trump still has a very plausible path to 270+ and win re-election. We could know by the end of today, I suppose, although it's hard to conceive that a Biden victory will be accepted graciously and may well face days and perhaps weeks of withering legal attacks. But the blue wave outcome is gone and it is highly likely the Senate will remain under GOP control. We had divided government before and we will almost certainly have it again.
As an aside, Wall Street usually regards divided government as the best possible outcome because, to put it frankly and simplistically, no party is in a position to do anything economically stupid. But, as happened in '17, if it likes what it sees coming, it's party-hearty.
To wrap up
Stocks have rallied more than 5% in the past few days and as noted look to advance even further today. The mere fact of a result (and yes, there will be a result) itself eliminates some level of uncertainty. And stocks classically rally solidly post-election well into Q1 of the following year purely on the optimism over new (or re-elected) leadership. And I think it's fair to hope, perhaps even expect at least in a more limited form, that there will indeed be that second stimulus package, particularly if Mr. Biden should prevail. On the other hand, we can't ignore the fact that resurgent virus is now having a palpable negative effect on current economic activity. It certainly doesn't care about the election.
We're also watching the yield on the U.S. Treasury 10-year very closely. As hopes/expectations for future economic activity waxed and waned so dramatically, especially these past few days, the yield has careened between 72 and 90 basis points (0.72-0.90%), with a move towards the higher end in my opinion a more powerful forecast for economic growth than whatever stocks might be saying. Even with stocks up big these past four days, that yield is stuck at about 78 basis points, the lower end of the bandwidth.
On the seemingly increasing optimism and due to the seasonality itself, we have committed some excess client cash to stocks as the election approached. But there are so many, many cross-currents that even a final result won't necessarily clarify any time soon. We have been modestly, very modestly, underweight stocks to long-term client targets – maybe better termed 'ferociously neutral' – and we're happy to be there.
Thank you all for your continued support. Your comments and questions are always welcome.