When it comes to your estate plan, fiduciaries can serve in a number of roles. Choosing the right trustee to manage your trust is very important.
Too often, people appoint friends or a family member they trust to act as trustee without giving much thought toward whether that person has sufficient experience to execute the duties competently, or even whether they have interest in the role.
So what does the trustee's role entail?
They must always act in the best interest of all the beneficiaries and refrain from self-dealing or conflict of interests.
They are also tasked with efficiently managing and prudently investing the assets under the terms of the trust and being personally involved in any decision making regarding the assets.
Most important, all of their actions must be honest, moral, and conducted in good faith.
The New Hampshire Difference...
As a New Hampshire chartered trust company, Darwin Trust and KLR clients can benefit from the state's advantageous trust legislation. New Hampshire has modernized it's trust laws and is now an attractive safe-haven for private wealth.
Below are some of the key differences between New Hampshire, Massachusetts and Delaware trusts: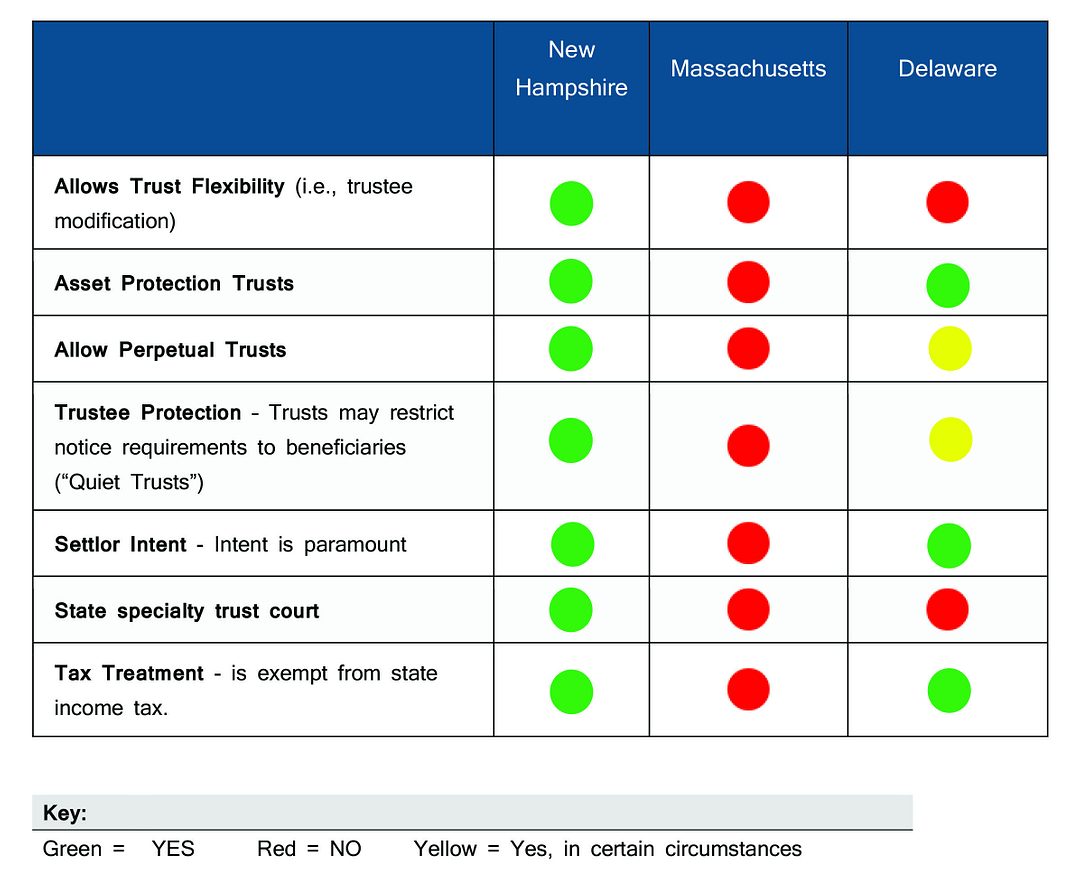 Trustee/fiduciary services are performed by Darwin Trust a New Hampshire chartered trust company, a collaborative partner of KLR Wealth Management, LLC.